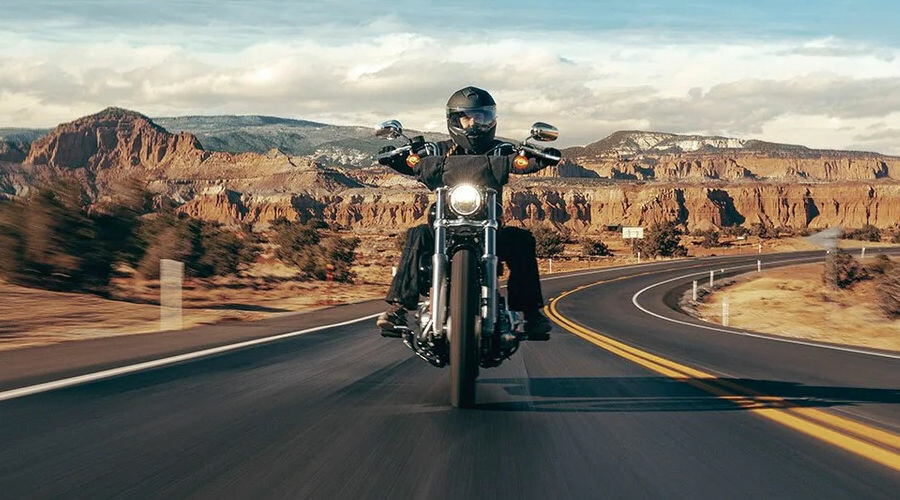 The Harley-Davidson® brand is synonymous with the classic American cruiser, and there is no model in the H-D® lineup that delivers a purer cruiser experience than the 2023 Harley-Davidson® Softail® Standard. Riders in and near Brandon can see the new Softail® Standard in person at the Tampa Bay Harley-Davidson® showroom, and we're now scheduling test rides as well. Notable changes for the new model year include an upgraded seat and a new graphic design for the peanut fuel tank. All models are powered by the Milwaukee-Eight 107 engine and put the rider in a stretched riding position with mid-mounted foot controls and easy-reach handlebars.
Harley-Davidson® advertises the Softail® standard as a stripped-down bobber, and a common question among enthusiasts is what these terms mean. Bobber refers to a style of motorcycle in which the fenders have been bobbed or shortened. Think of a bobber not as a type of motorcycle but rather as an approach to customization. Bobbers are often stripped down, which means that the bike is dressed only as much as it needs to be in order to be functional and practical. That minimalistic nature appeals to riders in different ways. Some appreciate the approach for its simplicity and coolness, but others see it as a blank canvas upon which to design their perfect cruiser. It probably comes as no surprise then that the Softail® Standard is the most popular H-D® cruiser for custom cruiser builds.
What if you want to customize your Softail® Standard? Can you do it easily? The answer is a resounding yes! No motorcycle brand supports its models better than Harley-Davidson® does through its H-D® catalog. There are a wide range of performance enhancements, and many of those are included in the Screamin' Eagle product lineup. You can add a single-sided swingarm bag or a luggage touring bag for cargo options. Add heated hand grips for greater comfort in cold weather, upgrade your Softail®'s lighting and mirrors, customize your shifter peg, add a sissy bar, secure your gear with a helmet lock and much more. Visit us at Tampa Bay Harley-Davidson® near Brandon FL. Also serving Tampa, Lakeland, and Bradenton Florida.